Timetables: 2016/17
WE ARE CURRENTLY IN THE PROCESS OF UPDATING THIS INFORMATION FOR THE NEW ACADEMIC YEAR, IF YOU ARE UNSURE OF THE STATUS OF YOUR CLASS – PLEASE JUST CALL EITHER OF OUR OFFICES! THANKS 🙂 
CLASSES: A-Z
Here are ALL our classes for the 2016/17 Academic Year, listed in chronological order within their departments. Take care to note the location of each class, as we are split across two Centres – our largest, on Portsdown Road in the West, with a second on Marine Parade Road on the East Coast.
Any questions or advice needed, please don't hesitate to give us a call and our office will be more than happy to help find the best class for you and your child!
Portsdown Road: +65 6732 7211
East Coast: +65 6449 6211
KEY:
*  1 Asterix denotes a new class: it is either brand new, or not currently running, we will start these classes as soon as we have a minimum of 4 children in the class, please contact our office.
**  2 Asterix denotes that a pickup service from Tanglin Trust School is available for these classes.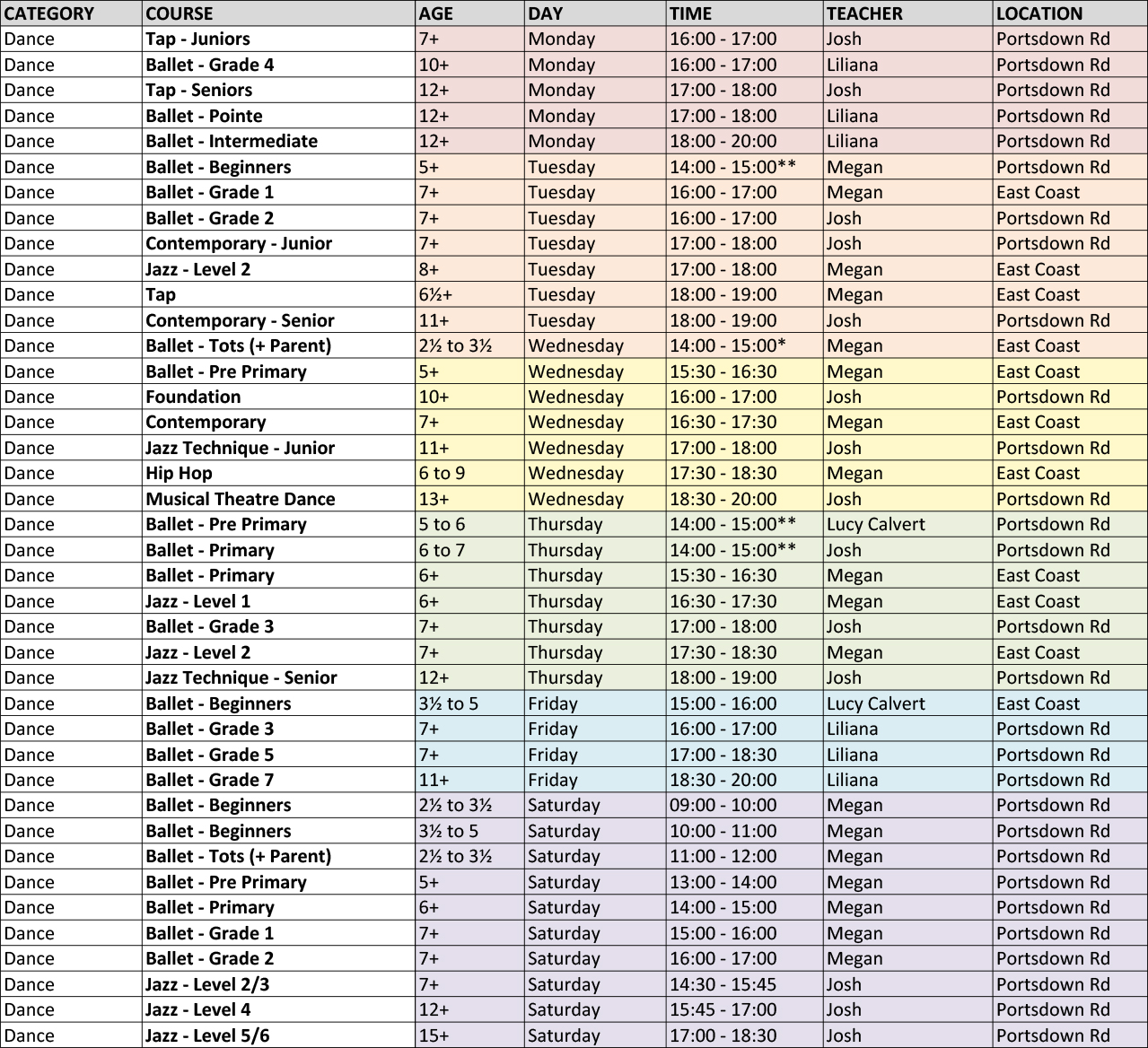 Drama: